Last year in June, Google promised to bring some kind of ad blocking functionality to its proprietary Chrome web browser to block ads on websites that aren't compliant with the Better Ads Standards.
The search giant explained today, in a detailed blog article, how it decided to implement the ad filtering functionality in its Google Chrome web browser, which will go live tomorrow, February 15, 2018, probably as part of a new stable update on all supported platforms, including Windows, Linux, Mac, Android, and iOS.
We already knew that Chrome's upcoming ad blocking feature would consider websites promoting intrusive ads that aren't compliant with the Better Ads Standards, which consists of a total of twelve ad experiences for both mobile and desktop platforms that were discovered to be annoying for many users.
As such, Chrome will evaluate a sample of web pages from a website and count the violations of the Better Ads Standards. After that, it will mark the respective website as Passed, Warning, or Failed. Website owners can start preparing to evaluate their sites using the Ad Experience Report API and see detailed results in the Ad Experience Report via Google's Search Console.
Here's how Chrome's built-in ad blocking feature will actually work
So the next time you'll update your Chrome web browser to the most recent stable version, on mobile or desktop, the new ad blocking feature will be enabled by default and automatically block ads on websites that do not comply with the Better Ads Standards, as explained in the paragraphs above.
If the site passes, Chrome's ad filtering will then start looking for JavaScript or images and see if they match a list of known ad-related URL patterns like EasyList. If these match the entries on that specific list, the ads will be blocked. Users will be then presented with the option to allow ads on the respective website.
"When at least one network request has been blocked, Chrome will show the user a message indicating that ad blocking has occurred as well as an option to disable this setting by selecting "allow ads on this site,"" says Chris Bentzel, Engineering Manager at Google. "Android users will see message in a small infobar at the bottom of their screen."
Google said that their goal isn't to filter any ads at all, but to block those intrusive ads on websites that are known to frequently violate the Better Ads Standards. The company also noted the fact that as of February 12, 2018, 42 percent of these websites fixed their ad issues and are now marked as passing.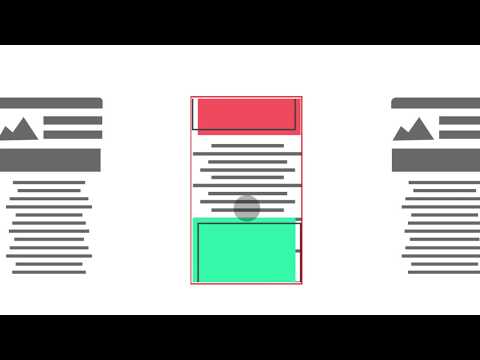 Play Video